Posts from —
February 2017
Stunning looks on the red carpet for the Bafta Awards. From shimmering brilliance to delicate chiffon  – with some moody bloom magic – here are the All Things Stylish fashion favourites……
Emma Stone in Chanel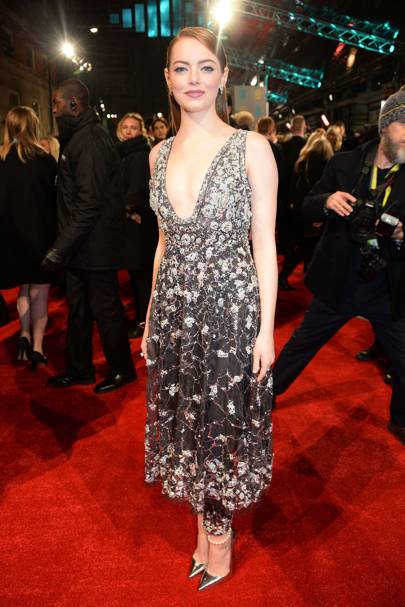 Stunning shimmering chic from the Chanel Spring couture runway. Plunging neckline, under trouser detail and metallic pointed heels complete with pearl anklet –  just LOVE this look!
Naomi Harris in Gucci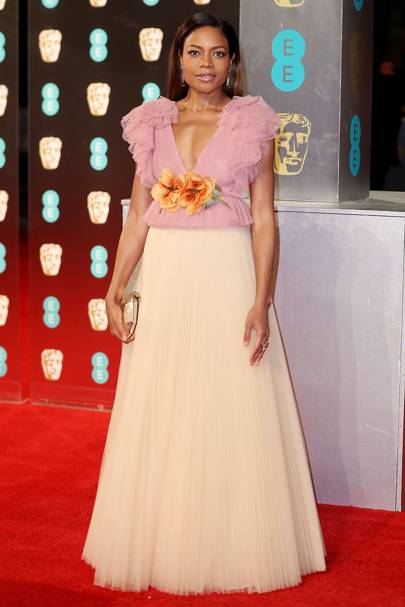 Delicate Spring Gucci from Naomi Harris. I love this soft pastel perfection with added prom queen corsage detail. The touch of orange lifts the look so well. Beautifully ruffled shoulders balance the gown – red carpet winner!
Emily Blunt in Alexander McQueen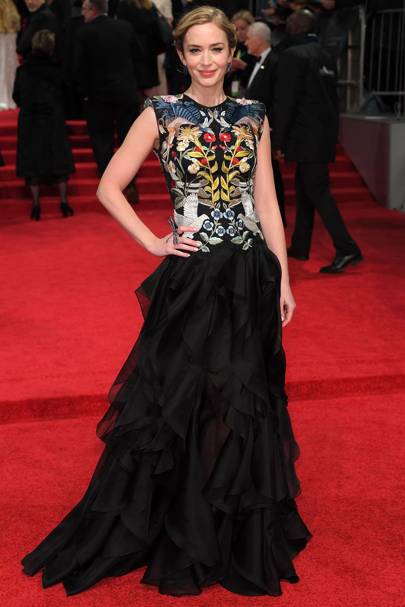 Embroidered brilliance  with fitted regal high cut and glamorous edgy ruffles. Perfect updo shows off the shoulders and the symmetrical Spring like moody blooms in the perfect shape. Gorgeous.
Nicole Kidman in Giorgio Armani Prive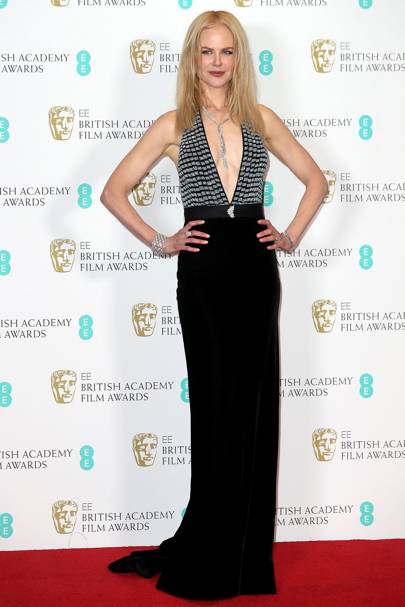 Nicole's long sweeping gown  is set off beautifully with incredible Harry Winston diamonds. The crystal plunging bodice has a warrior feel to it. Love the nude lip and pale blonde hair with centre part – very 90's. Fierce, fearless, fabulous…..
Penelope Cruz in Atelier Versace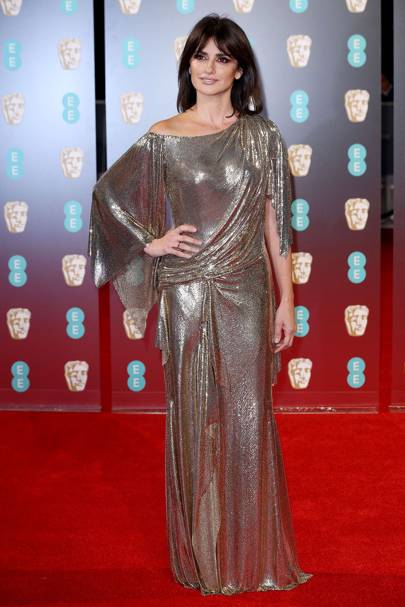 This is stunning 70's chic to the max! Shimmering lamé on the red carpet – Penelope looked every inch the superstar with a gown that caught the light as she moved – beautiful.
Sam and Aaron Taylor Johnson both in Tom Ford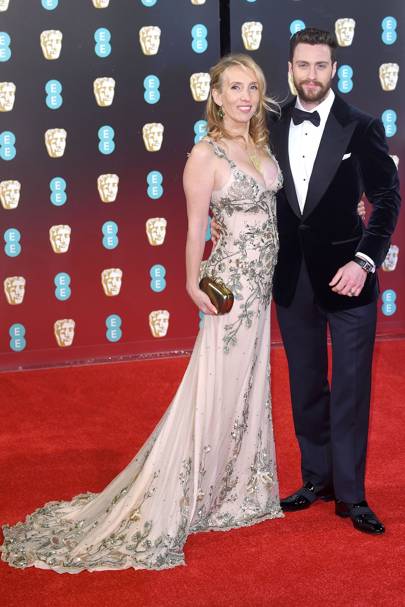 Couple Goals! Loving this combo of super stylish talent in Tom Ford! Sam's delicate Spring inspired floral nude gown is such a gorgeous shape with amazing embellished detail and Aaron looks suave and confident – loving the chic velvet jacket….
Michelle Williams in Louis Vuitton
Love this cool little number. Sparkling art chic, unusual long sleeves and 90's style strappy heels that toughen up the cocktail feel. Keeping the make up minimal with a sleek pixie crop- Michelle stood out – stunning!
Gorgeous! 
February 15, 2017 No Comments