Get the Glow! A stunning gift set from Nails Inc has arrived and it's just gorgeous. Sleek, stylish products to give you that dreamy glow.
 Beautiful shimmering ethereal 'Unicorn Nails' in heavenly lilac and liquid bronze, cheek highlighter, lip shine, brightening facemask, and two brilliant sheet masks in an art like gift box that shines in the light sending rainbows all over the walls – this is the perfect gift – but make sure you buy one for yourself.
Beautiful packaging and fantastic products. The nail polish goes on so smoothly – I adore the colours and the highlighter gives you this out of this world glow that is super flattering. An amazing price too- £20 down from £40 so get to Boots before they all sell out!
Unicorn Glow….we all need a little bit of magic……
It was the fashion world's most important red carpet – the wild and wonderful Met Gala Ball with a Comme des Garçons theme….
Here are the All Things Stylish favourite fashion pieces………….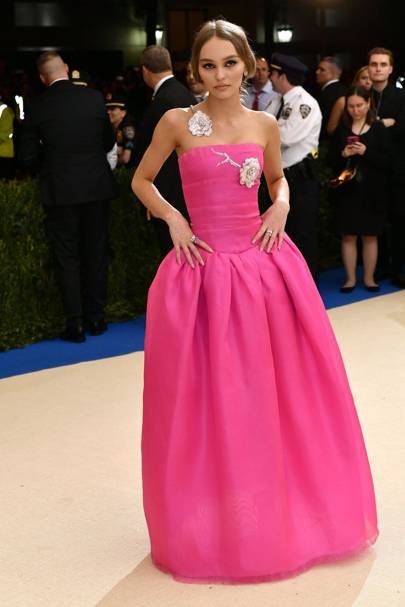 Lily Rose Depp in Chanel
Stunning deep full bloom pink with romantic delicate flowers draped over the shoulder – Spring perfection. Sweet updo and simple make up completes the look. Love.
Kylie Jenner in Versace
This is simply stunning. Shimmering, etheral, goddess chic – love the edgy white blonde bob and sleek make up – wow!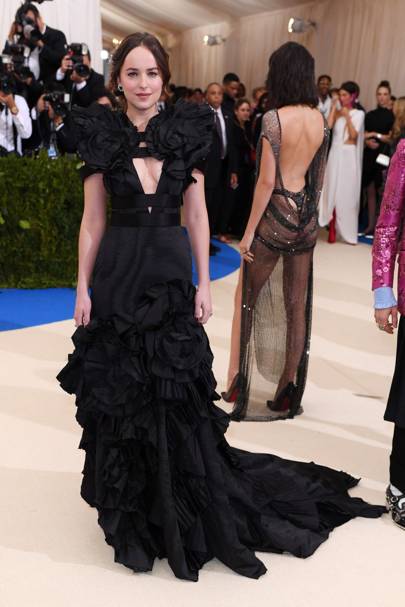 Dakota Johnson in Gucci
Romantic feminine goth glam, This sweeping gown with out of this world ruffles and just perfect plunge looks incredible on Dakota. A favourite.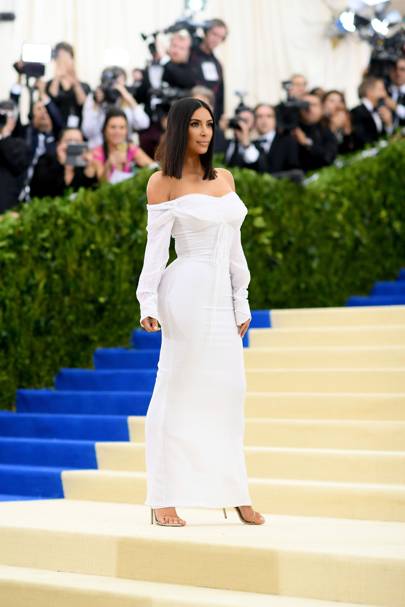 Kim Kardashian in Vivienne Westwood.
Welcome to the 2017 Kim K.  Stunning, simple, beautiful Grace Kelly cool. Pared down perfection =nothing else needed to shine this bright. Superchic.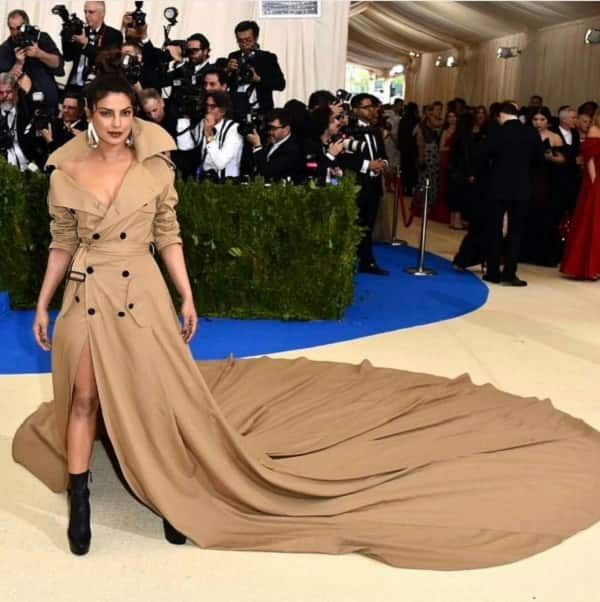 Priyanka Chopra in Ralph Lauren
This is brilliant. Trench Glam is so Spring 2017. Look at that sweeping coat/train, the off the shoulder chic, 90's earings and tons of attitude – Outstanding!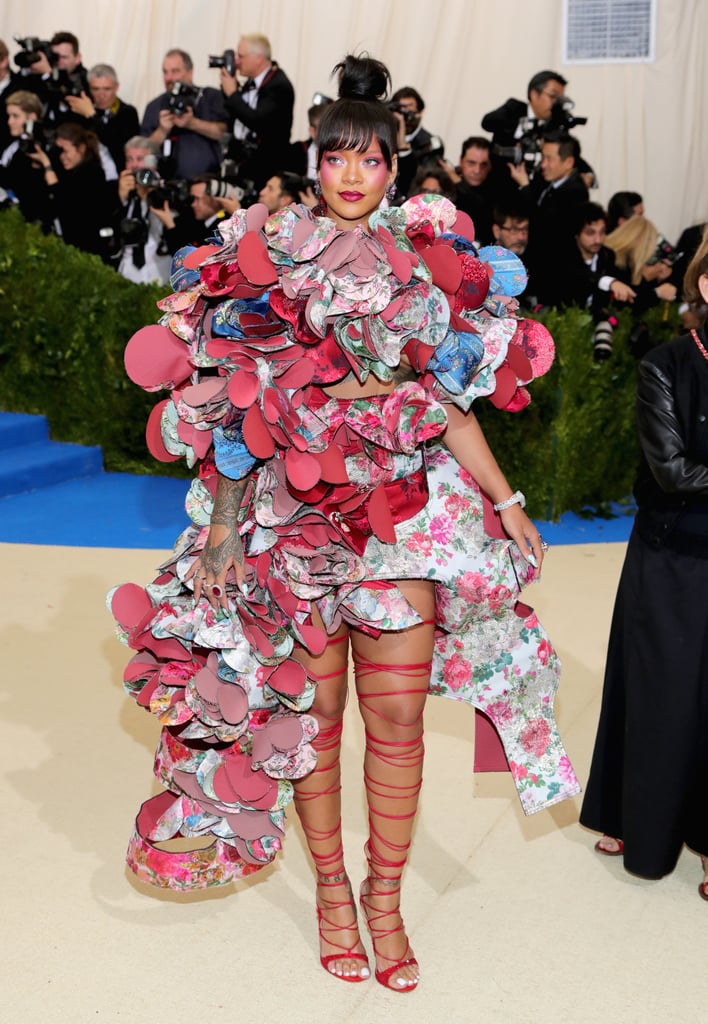 Rihanna in Comme des Garçons
Rihanna rocks in the most out there outfit – in actual Comme des Garçons. This stunning floral explosion is literally blooming everywhere……. Fabulous!
Spring is in full bloom! With longer lighter evenings and flowers everywhere, it's beautiful! It's the perfect time for a new perfume…..here are the All Thing Stylish Spring Scents.…..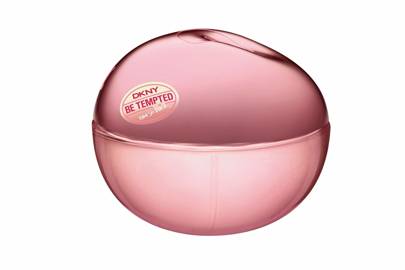 DKNY Be Tempted Eau Blush
With peony and apricot and a gorgeous bottle – this is fresh, soft and feminine and ideal for a light lovely scent that sort of whispers…..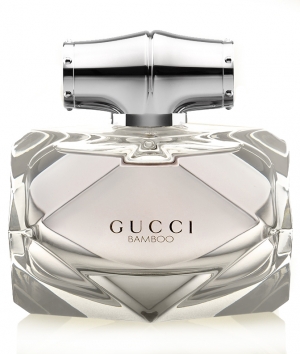 Gucci Bamboo
Stunning, soft, creamy florals with a light freshness. Perfect everyday perfume that's also really elegant. Fabulous bottle too.
Chanel Chance Eau Fraiche
Chance Eau Fraiche is a stunning Spring scent that takes you through to Summer. Classic Chanel chic in a simple beautiful bottle, this lighter version of the perfume is a 'floral sparkling' combining citrus, jasmine and teak wood. Energising and sophisticated. Love!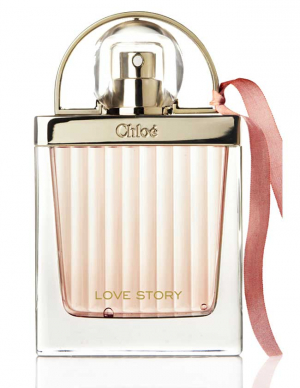 Chloe – Love Story
This is my favourite of the Chloe perfumes. Classic Rose with the addition of sweet orange blossom – a new romantic classic.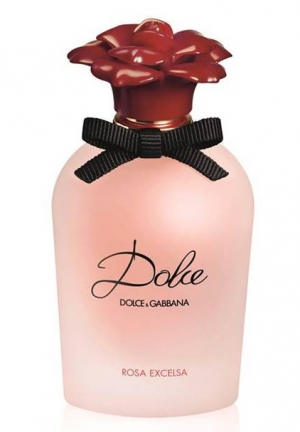 Dolce & Gabbana – Dolce Rosa Excelsa
This captures roses in bloom. With zesty top notes of neroli leaves with a floral heart with of Turkish rose absolute – and a very pretty bottle.
Stunning style red carpet for the Oscars 2017! Here are the All Things Stylish favourite looks…..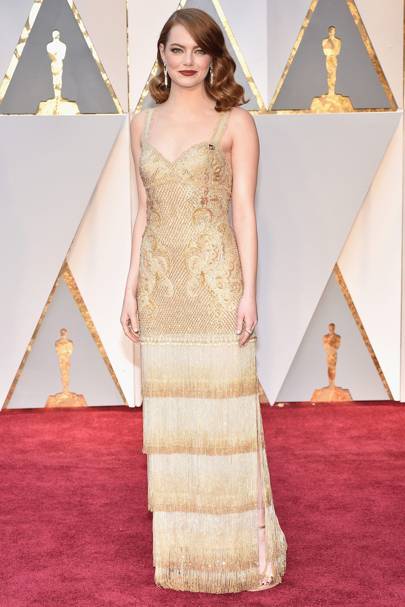 Emma Stone dazzled in custom-made Givenchy Haute Couture by Riccardo Tisci and Tiffany & Co jewellery. Shimmering 20's flapper chic, this beautiful vintage feel dress was just perfection. Combining elegance, class and just the right amount of attitude – My absolute gown of the night!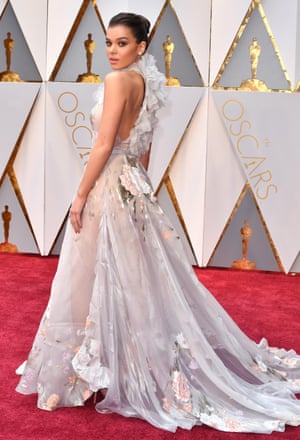 Ethereal Spring Chic! Hailee Stenfield glowed in this beautiful Ralph & Russo dress. Delicate butterfly ruffles with perfect sleek updo – this was whismical floaty Princess Perfection!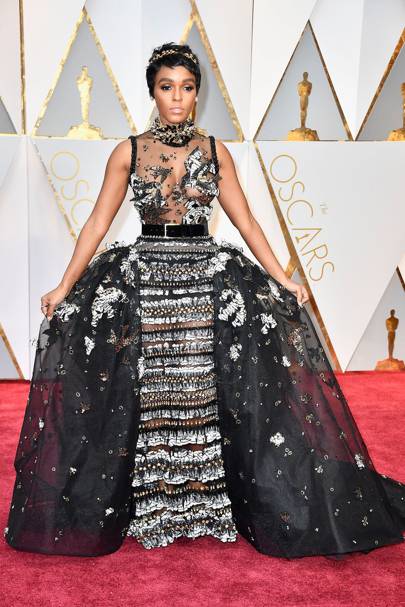 Can anyone say Queen? This Elizabethan inspired Elie Saab gown with delicate beads and modern mesh was quite the showstopper for Janelle Monae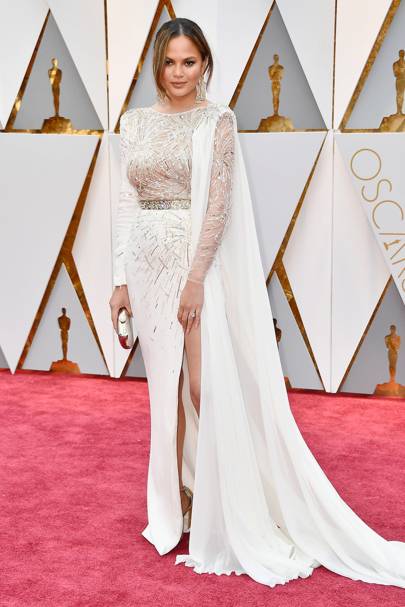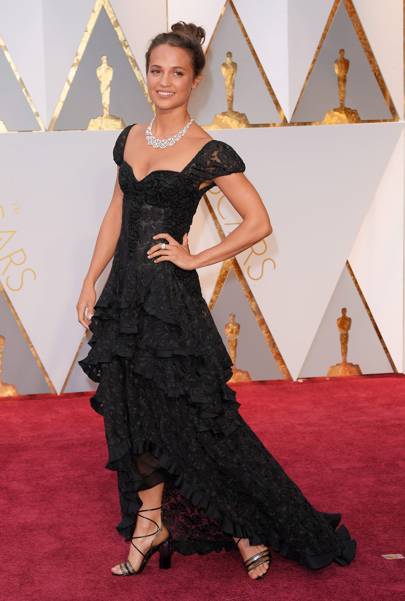 Alicia Vikaner wowed in full lace Louis Vuitton. This is edgy princess chic……feminine ruffles and cap sleeves gone gothic! Love the casual topknot updo too – very good!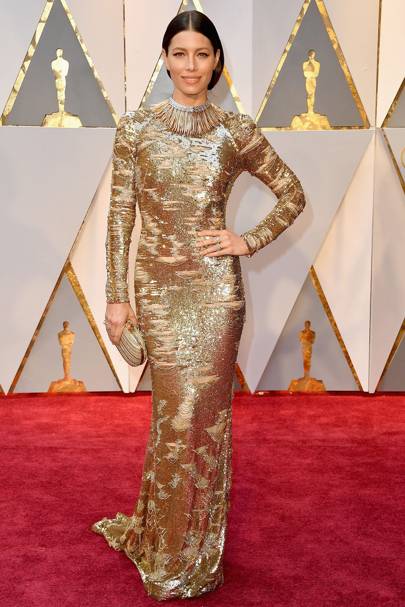 Simply stunning Jessica Beil in Armani Prive and Tiffany & Co. I'm a big fan of the gold gown and this ticked all the boxes – vintage elegance and just love the shape and long sleeves- so unusual on the red carpet. Style Winner!
Stunning looks on the red carpet for the Bafta Awards. From shimmering brilliance to delicate chiffon  – with some moody bloom magic – here are the All Things Stylish fashion favourites……
Emma Stone in Chanel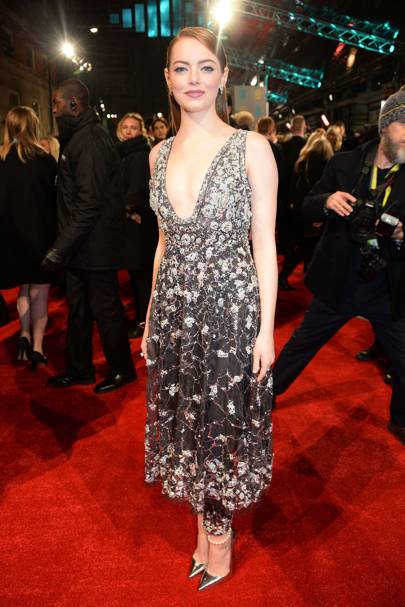 Stunning shimmering chic from the Chanel Spring couture runway. Plunging neckline, under trouser detail and metallic pointed heels complete with pearl anklet –  just LOVE this look!
Naomi Harris in Gucci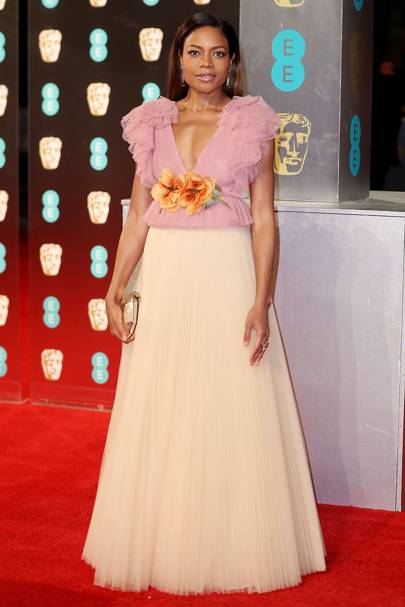 Delicate Spring Gucci from Naomi Harris. I love this soft pastel perfection with added prom queen corsage detail. The touch of orange lifts the look so well. Beautifully ruffled shoulders balance the gown – red carpet winner!
Emily Blunt in Alexander McQueen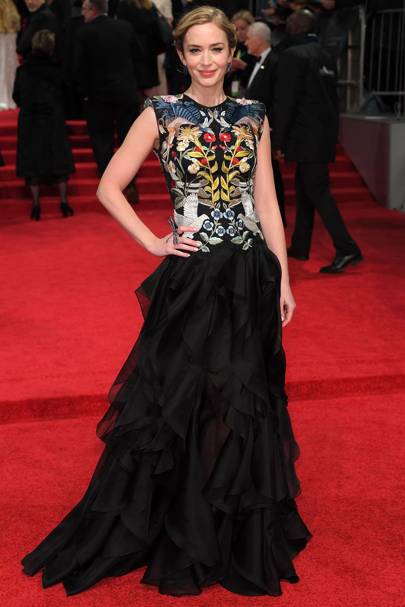 Embroidered brilliance  with fitted regal high cut and glamorous edgy ruffles. Perfect updo shows off the shoulders and the symmetrical Spring like moody blooms in the perfect shape. Gorgeous.
Nicole Kidman in Giorgio Armani Prive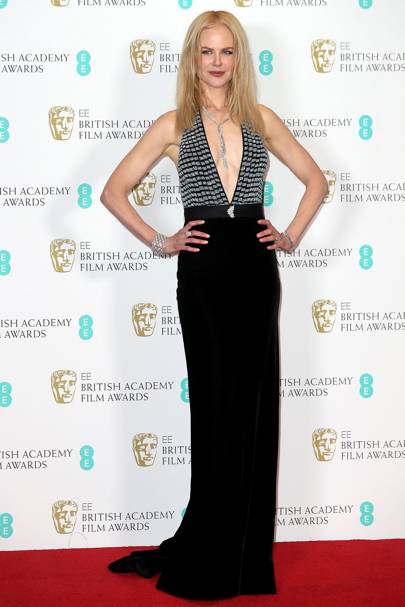 Nicole's long sweeping gown  is set off beautifully with incredible Harry Winston diamonds. The crystal plunging bodice has a warrior feel to it. Love the nude lip and pale blonde hair with centre part – very 90's. Fierce, fearless, fabulous…..
Penelope Cruz in Atelier Versace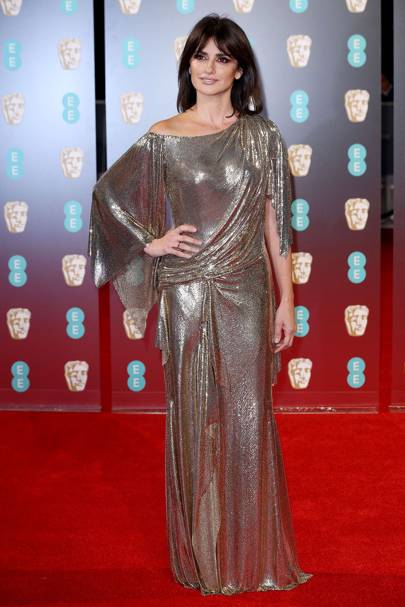 This is stunning 70's chic to the max! Shimmering lamé on the red carpet – Penelope looked every inch the superstar with a gown that caught the light as she moved – beautiful.
Sam and Aaron Taylor Johnson both in Tom Ford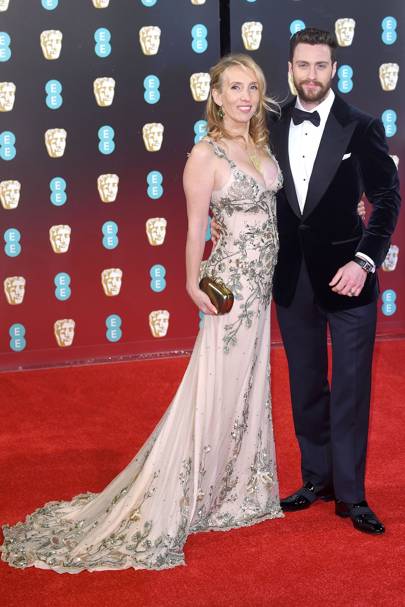 Couple Goals! Loving this combo of super stylish talent in Tom Ford! Sam's delicate Spring inspired floral nude gown is such a gorgeous shape with amazing embellished detail and Aaron looks suave and confident – loving the chic velvet jacket….
Michelle Williams in Louis Vuitton
Love this cool little number. Sparkling art chic, unusual long sleeves and 90's style strappy heels that toughen up the cocktail feel. Keeping the make up minimal with a sleek pixie crop- Michelle stood out – stunning!
Gorgeous! 
You've seen them everywhere and Chrome rocked the runway at New York Fashion Week.
Sexy, classic, cool. Space Age Glam……Go for super shiny 21 day nails with chrome powder at the salon for an incredible long lasting effect or try Morgan Taylor's Could Have Foiled Me at home.
A stunning bright tone – perfect for A/W, the look is a smooth, shimmering mirror like effect, this is oh so cool Chrome Chic.……
 Ready for some seriously sleek chic activewear in your life? The amazing Suki Shufu leatherback leggings are sexy, stylish, functional and fierce!
…………………………………………..
Suki Shifu actually look so cool that they can be worn from home to gym via the juicebar – I would totally rock the Black gloss for meetings! Go dreamy with 'Blue Mountain' clouds, sunshine style with 'Yellow Wave' Bright with 'Candy Pink' or perfect A/W style with on trend Chrome Gloss.
…………………………………………………………
My favourite are the 'Shooting Star' – gorgeous colour and galaxy cool……
See the whole range here – http://sukishufu.com/
…………………………………………………………………
Stunning unique bespoke prints in gorgeous different textures and finishes, Suki Leatherback collection – adored by celebs and fashionistas-  has been featured in Vogue, Elle Magazine, Sunday Times Style Magazine, and Women's Health.
This is rock star active wear for the 21st Century – Go for it!
It's Summer time! Here are the All Things Stylish perfect key pieces and light, bright accessories……
Green Tea Dress – River Island – £40
LOVE this dress – cute crossover with front tie, light crepe mix, floaty Summer chic……
Coccinelle Mel Saffianno Bucket Bag Cedro – £239
Summer sunshine colour pop, in an elegant on trend timeless bucket shape
Blazzzed Jewelled Flat Strappy Sandals – Steve Madden
Was £69 now £34 in the sale – House of Fraser
Gorgeous bejewelled beauties that will add a serious sparkle to any outfit – love!
Honey Punch Festival Tea Dress – £30 ASOS
Adore this super cute festival perfect Summer dress with added cut out appeal. Sweet ditzy floral and floaty cap sleeve – gorgeous colour too. Just add braids and some mules and you are ready to go!
Charleston Orange Leather Tote Bag – £191 House of Fraser
Love this bag – the PERFECT Summer colour. The warm, sunset tones will take you through the sunny days til the leaves start to turn golden. Ralph Lauren make beautiful everyday bags and this tote is a ideal throw everything in that looks super smart.
The Ultimate Summer Wedge
Krystal Cross Strap Espadrille Wedge Sandal Was £85 now £59
These are stunning. Simple, nude tones, wearable wedge heel, leg lengthening, go with everything!
Charm Stacking Bracelets – Cabbage White – Not on the High St £28 each
Gorgeous hippy chic Ibiza feel. Slip these on for laid back pool side style.
Pink Oversized Gingham Scarf – Oliver Bonas £18
Supersize soft pink gingham Summer scarf. Perfect for cooler evening and cosy chic – love!
Gorgeous glamour at the Met Gala 2016……..The stars looked stunning on the fashion world's most important red carpet. From the romantic to the dramatic with a good deal of serious shimmer – these gowns are out of this world……
Here are the All Things Stylish favourite looks…..
Zoe Deutch in Dolce & Gabana
Striking Spring florals, a beautiful flowing shape with cap sleeves – this dress is perfect Spring/Summer and we just love it. Top marks too for the hairpiece – Greek goddess crown and romantic delicate gold earrings…..just stunning.
Taylor Swift in Louis Vuitton
LOVE this sexy edgy gladiatorial glam that Taylor is channelling. The tiered skirt gives it a sweet feel while cut outs keep this modern. The new platinum hair and dark lips scream strength! Fashion victory!
Claire Danes in Zac Posen
Simply perfect. Love Claire Danes in this ice blue Grace Kelly princess gown. Clean lines with swept back hair, perfect 50's shape and no glitz, this is bold, dramatic and so classy.
Poppy Delevingne in Marchesa
Shimmering Goddess! This is an incredible look from one of our favourite designers Marchesa. Poppy is literally adorned with these jewels, giving the dress a futuristic-Eastern-bridal- glam feel.
Karolina Kurkova in Marchesa
Whimsical woodland fairytale ballerina chic….what's not to love! Beautifully shaped with this tulle skirt and delicate nude butterflies – the beauty lies in its intricate simplicity.  No jewels, simple hair and make up lets this Marchesa gown take centre stage – Supermodel perfect.
Katy Perry in Prada
Gothic goddess glamour! Love the evil queen feel of this stunning flowing gown with rich jewel accents and matching make up. All hail Queen Katy!
Magic has never been more on trend. Whether it appeals to our soul, our sense of wonder and enchantment –  or we revel in the techniques and love the wow factor – there's something so brilliant about being taken by surprise…….. something beyond our control in a world so often predictable and formulaic. Some of the tricks are well known, others new and so unbelievable you just have to witness them -to seriously take your breath away but its never been more fashionable to sprinkle your evening with a little spark of magic……..
Party Perfect
Wow your guests with the ultimate in style – a close up magician entertaining your guests while they sip drinks. Whether its a cocktail party, an informal gathering, Wedding, family do or work function – delight the crowd with the magic and mystery……
David Harris – Close Up Magician 
I booked David for a party in London and he was amazing. Seamlessly blending into the crowd he wowed my guests with intricate tricks and unbelievable sights. Everything from classic card tricks to writing that vanished and so many more. With a warm,  witty, interactive style – trick after trick – the gasps were audible! Over drinks and canapes it was the perfect way for groups of people to socialise, get to know each other and have a great time!
A serious talent in the magic world – I discovered him performing a trick to a group of people – and booked him straight away! His recent live show was wonderful – everything from reading your mind to predicting the future and new tricks never seen before….
'Magic has the power to captivate and entertain people…….'
Book him HERE – http://davidharrismagic.co.uk/